Test Automation
A good automated testing process prevents human errors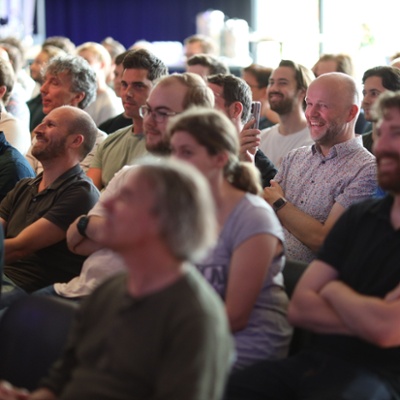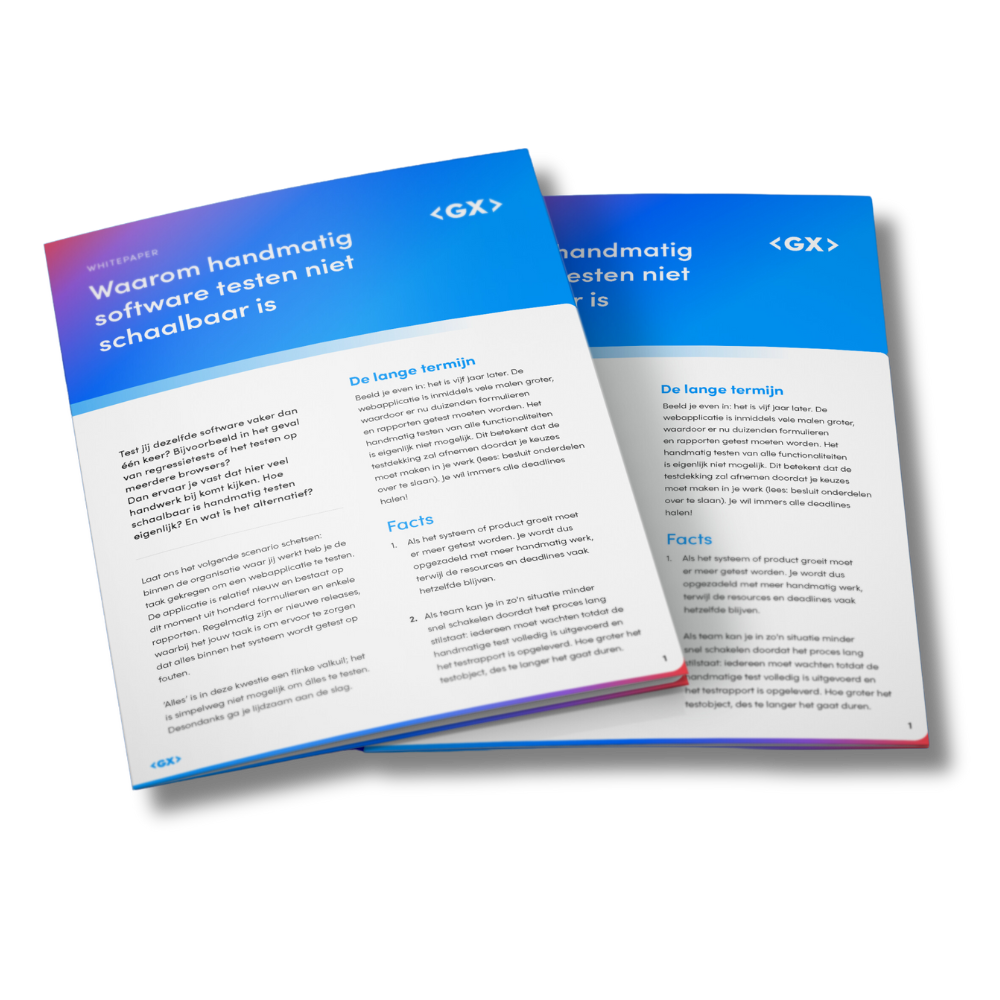 From manual to automated testing
Why Test Automation with GX?
Immediate visibility into the time and cost savings of test automation with the savings tool
Automation of the testing process for core functionalities, APIs, as well as digital accessibility, UX, and more
Get started on your own with the test automation
Proven success where existing clients save an average of more than 50 human work hours per month
Better and faster testing
With every update, check if everything is still in place and running smoothly. At any moment in the development process. This means you can test with fewer resources and fewer errors, but with better results. We'll show you how to do this with Test Automation. Because seeing is believing.
This is what we do
Your own SaaS platform that automates all your tests, generates reports, and monitors functionality for availability.
Expertise and guidance in organizing automated tests. We support you in setting up the foundation, writing reusable helper functions, and even with writing and maintaining tests.
We share our knowledge about test automation and the skills required for writing automated tests. We do this based on our standard training offerings, but of course, customized training is also possible.
Digital inclusion and general accessibility of your website are of great importance. Besides providing every user with a pleasant experience, it is becoming increasingly legally obligatory for many industries to have these aspects in order.
Find out how test automation can help you with accessibility
.
Often, there is a lot of focus on identifying a problem and finding the best possible solution with a product or service. But can the user actually execute your solution easily? This user experience can also be thoroughly tested.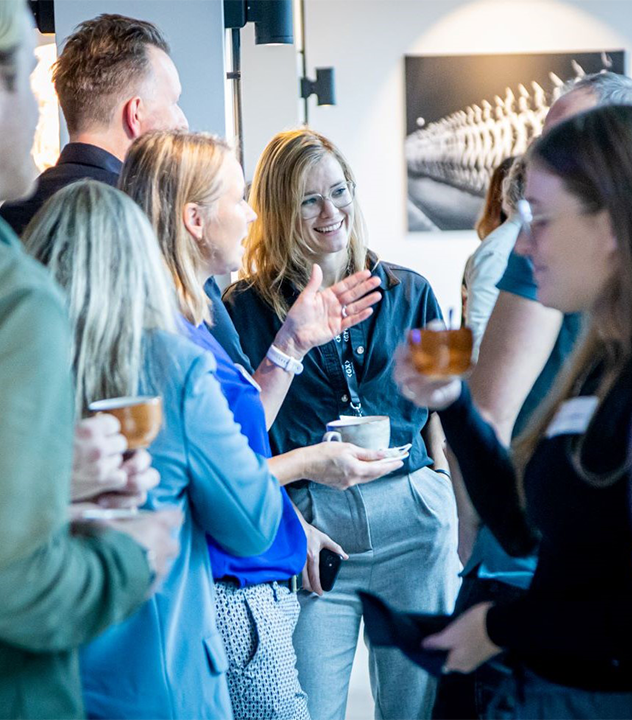 Curious about what we can do for you?